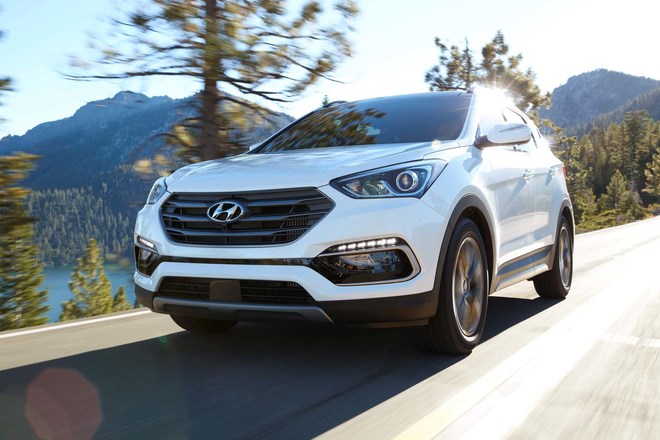 The 2018 Hyundai Santa Fe is a luxurious mid-sized SUV that also has a sleek and sporty feel to it. It comes is offered in three different trim levels: SE Ultimate, and Limited. All trim levels come with a plethora of special features that provides both drivers and passengers with top-of-the-line amenities.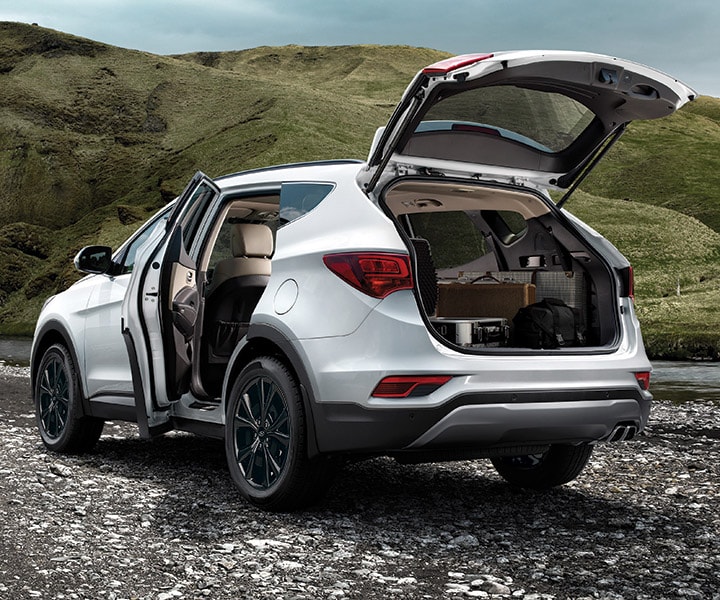 Stunning and Sleek Exterior  

The Hyundai Santa Fe has sleek curves that are impressive at first glance. The exterior is not only stylish but practical too. It comes standard with 18" allow wheels and LED taillights that help to ensure the vehicle is easily viewed by other vehicles. This vehicle also has available HID headlights that offer better visibility and reduces strain to the eyes on long road trips. When choosing this advanced lighting technology, drivers also get the chance to experience a Dynamic Bending Light that allows the headlight to turn with the steering wheel. This advanced feature helps the driver to see better when turning.  

The 2018 Santa Fe comes in a wide range of colours and is beautifully accented by its chrome door handles, grille, and chrome-tipped exhaust.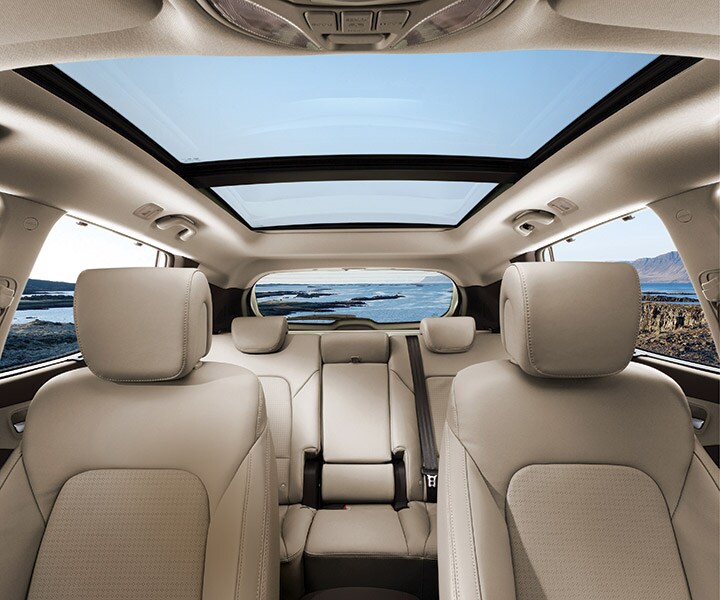 Spacious and Comfortable Interior    

The 2018 Santa Fe has an impressive and roomy interior. This vehicle has third-row seating and comes in 6 seats and 7 seat configurations. Passengers in the Santa Fe will appreciate the reclining seats in the second row that help to ensure every backseat passenger has plenty of legroom.  

When sitting in the driver's seat, consumers will immediately notice the convenient push-start ignition and the 7" touch-screen display. To add to the convenience factor, Hyundai has added steering wheel mounted controls that allow the driver to control the radio, instrument cluster, and cruise control without taking their hands off of the wheel.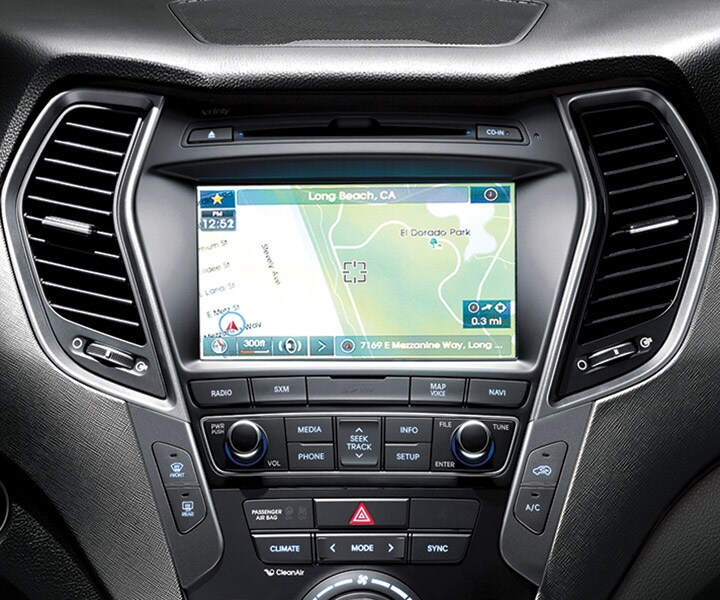 Power and Performance  

The 2018 Hyundai Santa Fe is offered in both front-wheel and all-wheel-drive systems. Under the hood is a 3.3-litre V-6 engine that has 290 horsepower and 252 lb-ft of torque and has a 5,000-pound towing capacity. All trims come with an automatic transmission.  

Award-Winning SUV   For years, this stylish and versatile SUV has been recognized globally for its safety features and dependability.  

Hyundai Santa Fe Awards:

•   2018 5-Star Overal Safety Rating - National Highway Traffic Safety Administration •   2016-2018 IIHS top Safety Pick- IIHS.org

•   2016 to 2018 Best 3-Row SUV for the Money- US News.com

•   2010 Rated one of the Least Expensive Cars to Insure- Insure.com  

2018 Hyundai Santa Fe for Sale in Toronto  

If you are looking for a sleek, yet rugged, SUV in Toronto, then look no further than Westend Hyundai.

Our experienced and dedicated staff will help you find the perfect trim and style of Santa Fe to fit all of your needs and budget.