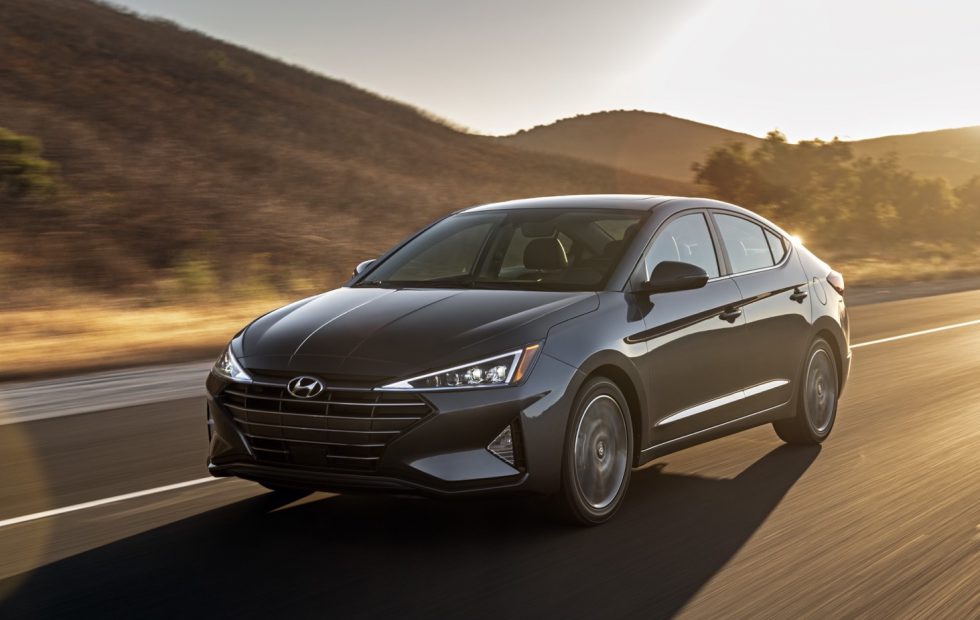 At Westend Hyundai in Toronto we offer some of the most affordable Hyundai Elantra finance Canada has on offer. As one of Canada's oldest Hyundai dealers, we offered a Hyundai Elantra lease in Canada right from the model's introduction more than a quarter century ago. We have multiple leasing options to help you get behind the wheel of this affordable but stylish and feature-packed sedan. Call our Sale Department today at 866-980-6793 with any leasing questions you may have.
The Hyundai Elantra
The Elantra combines a compact sedan's affordability and practicality with levels of features, style, and safety that are beyond what you'd normally find in a car of its price class. Built around Hyundai's proprietary SUPERSTRUCTURE high-strength steel chassis, the Elantra offers handling and safety that are a class above. Its roomy cabin and driver-focused dynamics are augmented with a level of standard and optional equipment that will make you rethink the compact sedan experience. And to make it even more attractive, Westend Hyundai offers a range of leasing options that will fit your budget.
Leasing an Elantra
The Elantra already represents an amazing value, but leasing an Elantra can make it even easier to drive home in one while making payments that fit your budget. Hyundai's leasing options are generally priced on a weekly payment basis for a period of up to five years. A typical lease special available in the fall of 2018 is $45 per week with a $1,945 down payment for 60 months, but this will vary based on our current lease specials as well as factors such as the interest rate and down payment. Stepping up to a higher equipment level, such as keyless entry, a hands-free Smart Trunk, and a power sunroof, might add an additional $5 per month.
Leasing Factors
The interest rate is at the heart of a lease special. In the example above, the interest rate is 0.9% based on top-tier credit approval. Your interest rate may vary based on your credit rating, but leasing will still be one of the most affordable options for getting behind the wheel of a new Elantra. Plus, increasing your down payment may make your weekly payments even more reasonable.
Leasing Benefits
When you lease a Hyundai Elantra, the benefits go beyond affordable payments. During a typical 60-month lease, your Elantra is covered under Hyundai Canada's 5-year/100,000km comprehensive warranty. You'll experience the peace of mind that comes from driving a car that's under warranty throughout the leasing term. Plus your lease includes Guaranteed Asset Protection (GAP). In the event of an accident which results in the total loss of your vehicle, GAP pays the difference between the insurance payout and the remaining balance of your lease so you won't owe money on a car you no longer drive.
At the End of the Lease
When your lease expires, you have multiple options. You can walk away with years of happy memories of your Elantra driving experience, you can lease a new Hyundai, or you can work with us to purchase your Elantra at a price specified at the beginning of your lease (also known as the residual value). The residual value may offer an excellent value compared to buying a comparable used Hyundai.