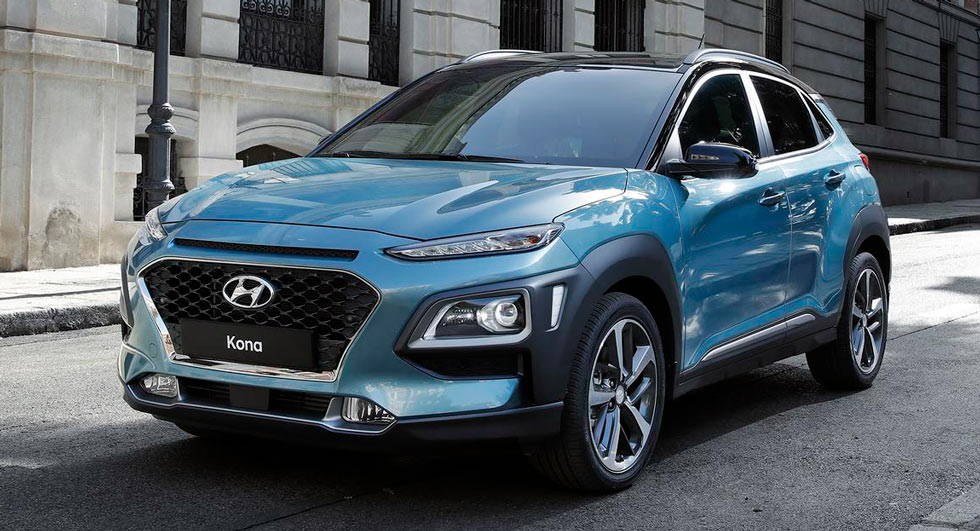 2018 Hyundai Kona Review

As the latest addition to the Hyundai family, the 2018 Hyundai Kona is for sale at West End Hyundai as the latest in compact crossovers. Ready for getting around town and hitting the road for a holiday out and about, the Kona offers versatility, daily drive excellence, and plenty of good news. Drivers will like the high seating position and easy parking the Kona gives while passengers will enjoy the upscale interior and plentiful technology options.
The Hyundai Kona in Toronto is perfectly at home with the urban streets, sometimes tight parking, and variable weather here. Yet it's more than capable of getting on the highway for a long distance road trip. Plus its dynamic look, choice of two engine options, and solid styling mean that the Hyundai Kona for sale in Toronto is fast becoming the go-to crossover-SUV.
A standard 7-inch infotainment display on the center console is ready for plug-and-play connectivity via Apple CarPlay and Android Auto. All standard equipment in the Kona. That's surprisingly good for the price being paid and the available head-up display for better driver awareness is also a nice touch. Other tech extras like a wireless charging pad, Bluelink infomatics for connectivity on the go, and more add to the Kona's appeal.
On the road, the 2018 Hyundai Kona is a spirited, but solid little drive with good fuel economy numbers to boot. The standard 2.0-litre four-cylinder engine is a great match for the Kona's size and drive quality while the more muscular turbocharged 1.6-litre engine offers a stronger acceleration metric and mates well with its seven-speed dual-clutch transmission.
Fuel economy in the Kona is very good for the segment at 8.6 liters per 100km in the city and 7.0 liters per 100km on the highway for the front-wheel drive version. The 2.0L AWD option achieves 9.2 and 7.8 l/100km city/highway while the all-new 1.6L turbocharged engine is rated at 9.0/8.0 city/highway l/100km.
A standard array of plentiful safety features keeps the 2018 Kona on the mark for peace of mind. Remote keyless entry and alarm, blind spot detection, rear cross-traffic alert, lane change assistance, and a rearview camera are all excellent safety and driver's aids that can be found on the Kona. This, along with pedestrian detection and automated braking, makes for an unusually technologically-advanced compact SUV.
The 2018 Hyundai Kona in Toronto becomes a great choice for those looking to match their lifestyle to a vehicle. The Hyundai Kona is for sale at West End Hyundai with great options for financing and purchase.