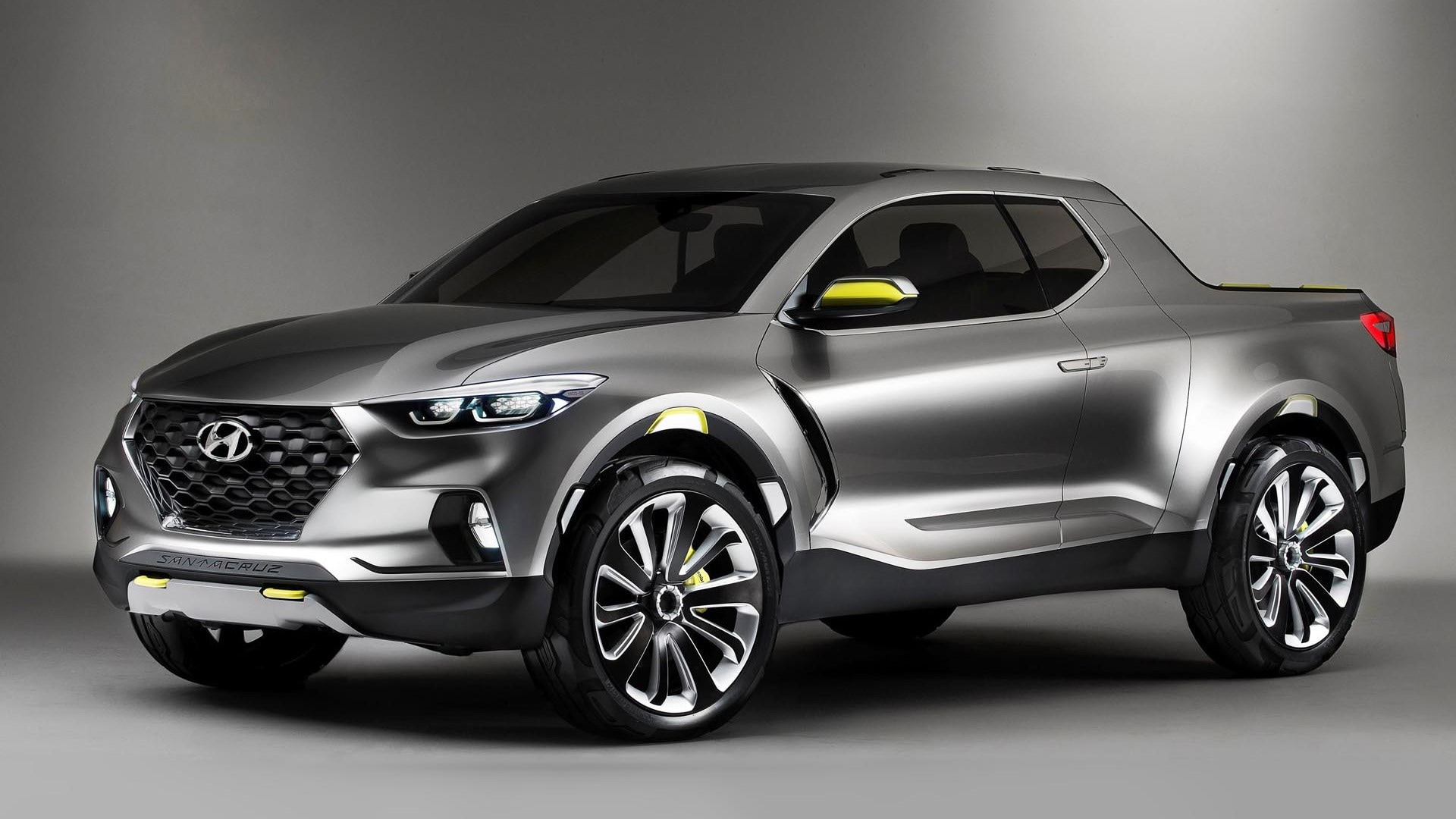 The Hyundai Santa Cruz pickup truck concept was introduced about four years ago. It was meant to both wow crowds in the auto show circuits as well as quietly gather response to a crossover-style pickup. Hyundai found a winner, it seems, and the Santa Cruz was immediately seen as something the public wants.

In a recent interview, Hyundai's head of design, Luc Donckerwolke, confirmed that design work on the Santa Cruz pickup truck has been completed and all that it's now awaiting is production. He also confirmed that the "process to put it into production is now underway." There isn't much to say about the truck, as of yet, given that it's still relatively early in the process. We do know that the Santa Cruz will come to showrooms in the next two years, probably as a 2020 or 2021 model. A few details of the new model are also in the offing.

The concept model for the Hyundai Santa Cruz included an extendable bed trick that, we've learned, will likely stay on the production model. So too will the built-in tonneau-style hardcover for the cargo bed also likely remain. As will the Santa Cruz's expected smaller size and less bulky proportions, making it a competitor for midsize pickups rather than full-sized ones.

The Hyundai Santa Cruz would be built in North America for a North American audience and will likely have both front-wheel and four-wheel drive as options. Alongside some four-cylinder gasoline and diesel engine options. The Santa Cruz will, we know, be based on the new underpinnings for the upcoming new-generation Hyundai Tucson as well.

The key points that set the Santa Cruz apart from other pickups already on the market were its car-based design with crossover underpinnings, its smaller size, its robust and fun design language, and its capability as both an urban/suburban daily drive and a weekend getaway machine.

As a midsize truck, the Hyundai Santa Cruz would not compete directly with the Honda Ridgeline, but instead with offerings like the Toyota Tacoma and upcoming Ford Ranger. Its key would be that the Santa Cruz would not be, as those others are, a truck-based vehicle, but instead a roomier and more comfortable-to-drive car-based pickup.