The new Hyundai Accent delivers high-end style in an affordable, compact design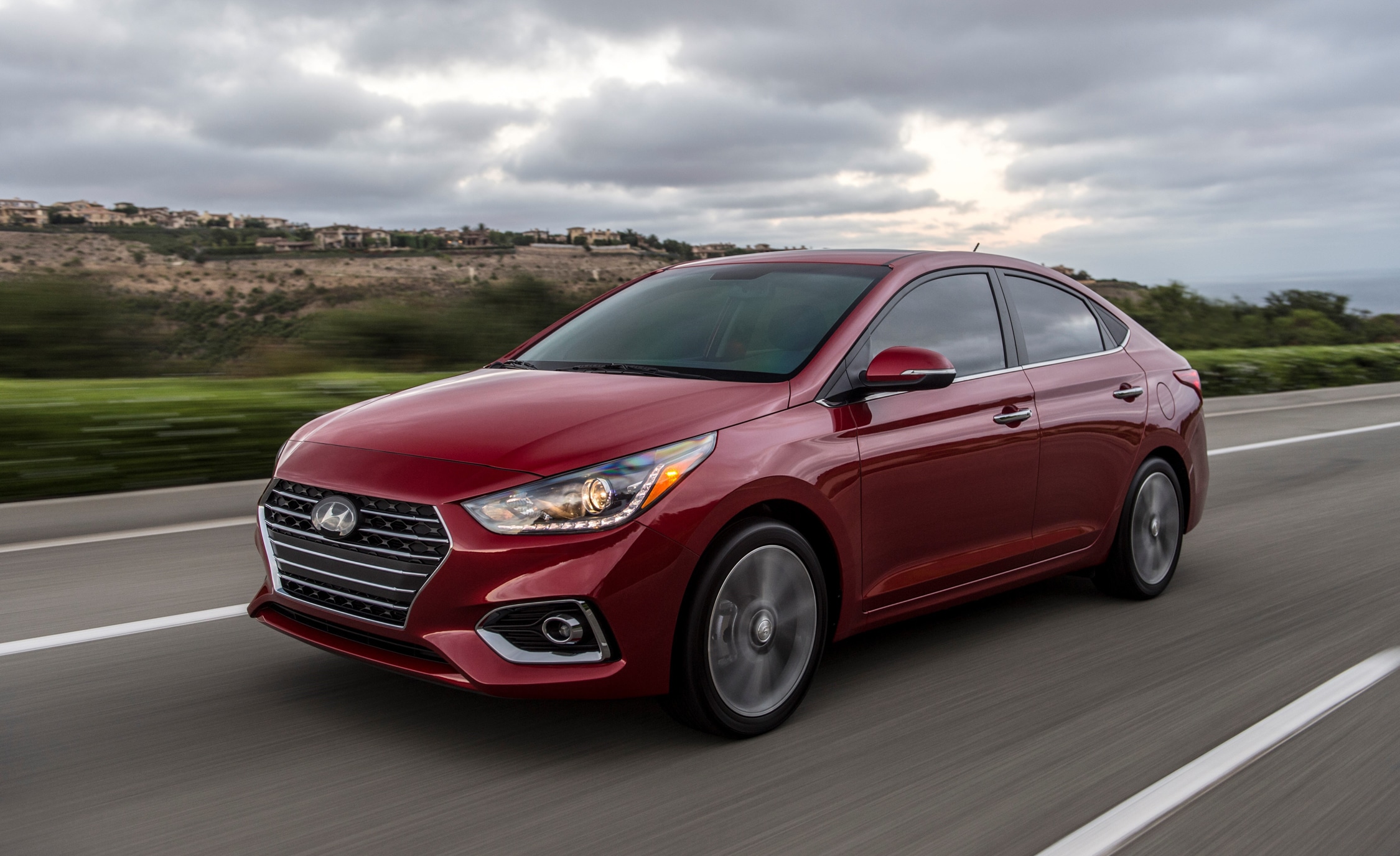 Take the 2018 Hyundai Accent for a spin and see how affordability and luxury are perfectly achieved.Sleek, fluid lines offer a smoothly flowing silhouette to the redesigned
2018 Hyundai Accent
. This subcompact car boasts luxurious details typically reserved for higher-end, vehicles.
From the improved responsiveness of the engine to the comfortable, supportive seats, not to mention a tech-savvy dashboard, this new Hyundai delivers affordable, quality transportation without sacrificing style and amenities.
It's easy to appreciate the comfortably cushioned, supportive front seats and roomy rear seating area, but the 2018 Hyundai Accent also features a revised 1.6-liter engine, I-4 rated at 130 horsepower and 119 lb.-ft. of torque paired with their six-speed manual or automatic transmissions.
This powertrain offers plenty of low and mid-range torque, along with a 28/38 mpg city/highway fuel economy rating. It boasts smooth, quick shifting, but the manual mode on the automatic doesn't elevate the driving experience and is unresponsive.
The ride in the new Hyundai Accent is relatively smooth with revised rear shock absorbers, but still offers a bit of bounce on uneven pavement. It handles securely and features Torque Vectoring Control, applying brakes to the inside of the wheel to deal with understeering. And while wind noise is minimal, the road noise is excessive when navigating rough roads driving the 2018 Hyundai Accent.
Still, it is much quieter than the other rivals in its class. Equipped with the latest technology, the new Hyundai Accent offers 5.0-inch or 7.0-inch touchscreens with Android Auto and Apple CarPlay. Easily activate the voice command from the steering wheel and using specific phrases is not required, making it simple to use. Navigation isn't included, but Hyundai is one of the best at integrating these two apps. The touchscreen basically operates like an integrated smartphone for amazing convenience.
The spacious cabin offers room for five while driving around town or comfortably suits four passengers during longer trips. A 60/40 split back seat folds down to expand the 13.7-cubic-foot trunk, giving you more room as needed. A generous list of standard features is available, and they vary between trim levels on the new Hyundai Accent. They include 5.0-inch touchscreen, cloth upholstery, Bluetooth connectivity, 15-inch steel wheels, and a rearview camera on the SE model to LED taillights, LED daytime running lights, heated front seats, a 3.5-inch multi-information display, forward collision warning, automatic emergency braking, 17-inch alloy wheels, keyless entry/start, a sunroof, and automatic climate control on the limited model.
To research specific details and learn more about the 2018 Hyundai Accent and its available trim packages,
visit here
.
The 2018 Hyundai Accent is ideal for traversing Toronto's urban sprawl, and will be available at Westend Hyundai in Ontario. Check out their available new
Hyundai Accent models
at Westend Hyundai.
*The newly redesigned 2018 Hyundai Accent is not yet available*